Penuche Fudge is a grand flavor combination of Butterscotch and Maple. The fudge virtually melts in your mouth with the rich buttery flavor.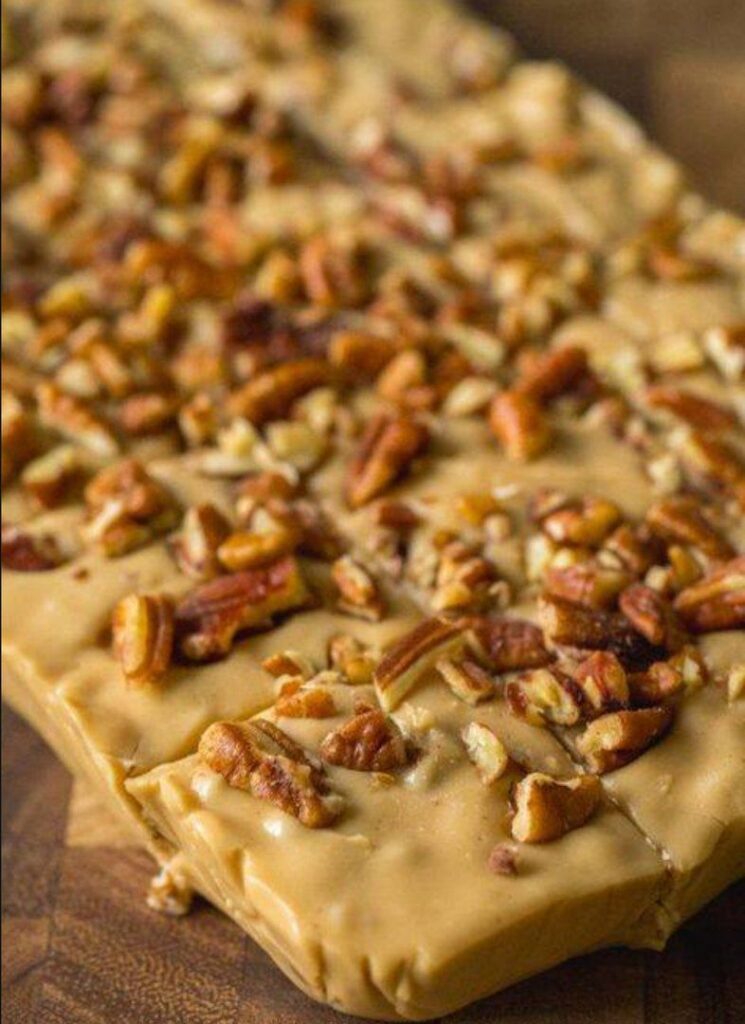 Ingredients
            2 cups Light Brown Sugar
            3 cups Confectioners Sugar, sifted
            1 cup Pecans or Walnuts
            2 sticks, (1 cup) butter, unsalted
            5 ounces Evaporated milk
            ¼ tsp salt
            1 tsp Vanilla Extract
            Nonstick spray
How To Make Penuche Fudge
FIRST STEP:
Spray a 9×5 loaf pan with the non stick spray
Line the same loaf pan with parchment paper
In a heavy bottomed saucepan, over medium high heat melt the butter and the brown sugar.
Heat for 2 to 3 minutes until the butter has melted and the brown sugar has melted
Add the evaporated milk and bring to a boil
Once the mix comes to a boil, remove the pan from the heat and allow to cool for 30 minutes
SECOND STEP:
After 30 minutes, add in the salt and the vanilla
Stir until well mixed
Slowly add in the confectioners Sugar
Fold in the chopped nuts
THIRD STEP:
Put the fudge mix into the prepared loaf pan
Place the loaf pan into the refrigerator for 20 to 25 minutes, uncovered
Once the fudge is set, cut into squares and enjoy!
Credit: allwecook