Step into the warm and comforting world of Amish baking with a recipe that has stood the test of time. The Amish Cinnamon Bread, with its soft interior and a sugary-cinnamon crust, will transport you straight to a countryside bakery. The perfect blend of sweetness and spice, this bread is more than just a snack; it's a nostalgic experience.
Whether you're an expert baker or just starting out, this recipe is crafted to guarantee success in the kitchen. Let's dive into this timeless delicacy!
The Secrets Behind Perfect Amish Cinnamon Bread
Every recipe has its secrets, and for the Amish Cinnamon Bread, it's all about:
Fresh Ingredients: Use the freshest buttermilk or create your homemade version with milk and vinegar or lemon juice.
Swirling Technique: When swirling the cinnamon/sugar mixture, use light, circular motions to create a mesmerizing pattern without overmixing.
Even Baking: Ensure your oven temperature is accurate. Consider using an oven thermometer if you haven't already.
Key Details
Prep Time: 15 minutes
Cook Time: 1 hour
Total Time: 1 hour 15 minutes
Servings: 2 loaves
Ingredients
For The Batter:
1 cup butter, softened
2 cups sugar
2 eggs
2 cups buttermilk or homemade buttermilk— 2 cups milk plus 2 tablespoons vinegar or lemon juice
4 cups flour
2 teaspoons baking soda
For The Cinnamon/Sugar Mixture:
2/3 cups sugar
2 teaspoons cinnamon
Directions
Preparation of Ingredients: Begin by preheating your oven to 350°F (175°C). Grease two 9×5 inch loaf pans and set them aside.
Making the Batter: In a large bowl, cream the softened butter and sugar until light and fluffy. Beat in the eggs one at a time, ensuring each is incorporated before adding the next. In a separate bowl, mix the flour and baking soda. Gradually add this dry mixture to the creamed butter and sugar, alternating with the buttermilk.
Cinnamon-Sugar Magic: In a smaller bowl, combine the sugar and cinnamon for the cinnamon/sugar mixture.
Layering Perfection: Pour half of the batter equally into the two greased loaf pans. Sprinkle half of the cinnamon/sugar mixture over the batter in both pans. Pour the remaining batter on top and then sprinkle with the remaining cinnamon/sugar mixture. Use a knife to swirl the cinnamon/sugar mixture through the batter, creating beautiful cinnamon swirls.
Bake to Perfection: Bake in the preheated oven for 45-60 minutes, or until a toothpick inserted into the center comes out clean. Allow the bread to cool in the pans for 20 minutes before transferring them to a wire rack to cool completely.
Serving Suggestions
Serve this bread fresh out of the oven for maximum softness and warmth. It pairs perfectly with:
A dollop of butter while it's still warm
A side of vanilla ice cream for a dessert twist
A warm mug of cocoa or your favorite latte
Frequently Asked Questions (FAQs)
Can I use whole wheat flour? Absolutely! However, the texture might be slightly denser.
How should I store the bread? Store it in an airtight container at room temperature for up to 3 days.
Can I freeze the bread? Yes, wrap it tightly in plastic wrap and freeze. It can last up to 3 months.
This Amish Cinnamon Bread is a testament to the beauty of simple ingredients combined in the right way. Perfect for breakfast, paired with a hot cup of coffee, or as an afternoon snack, it promises a bite of love, warmth, and tradition. Happy baking!
Loved this recipe? Don't forget to PIN it to your favorite baking board on Pinterest and share the love!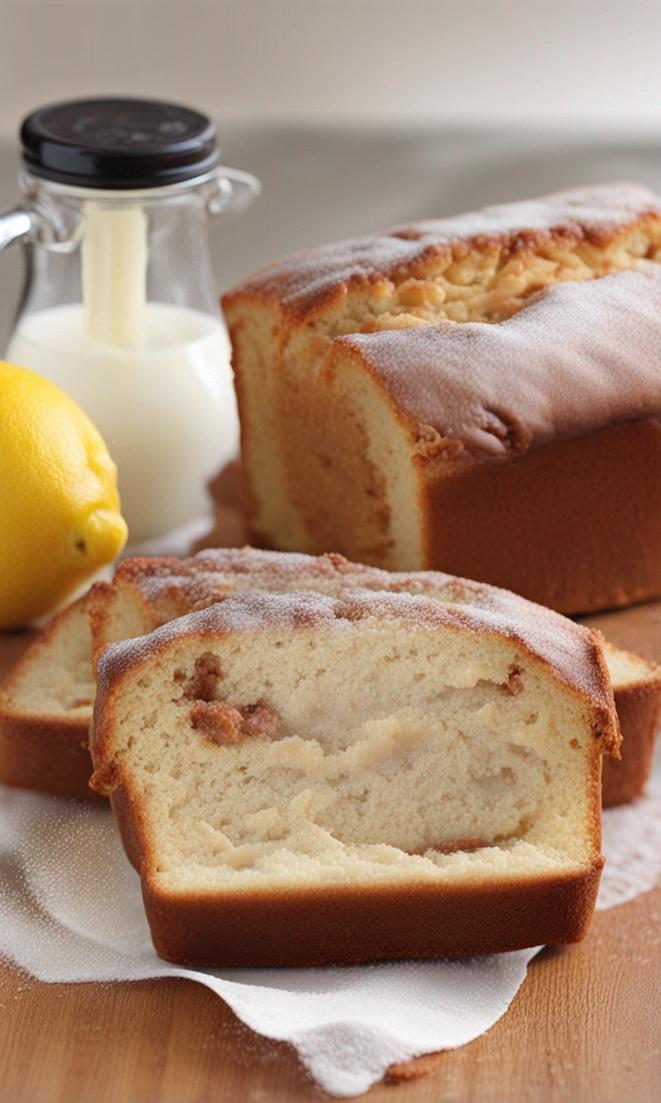 Sharing is caring!
Credit: 1krecipes